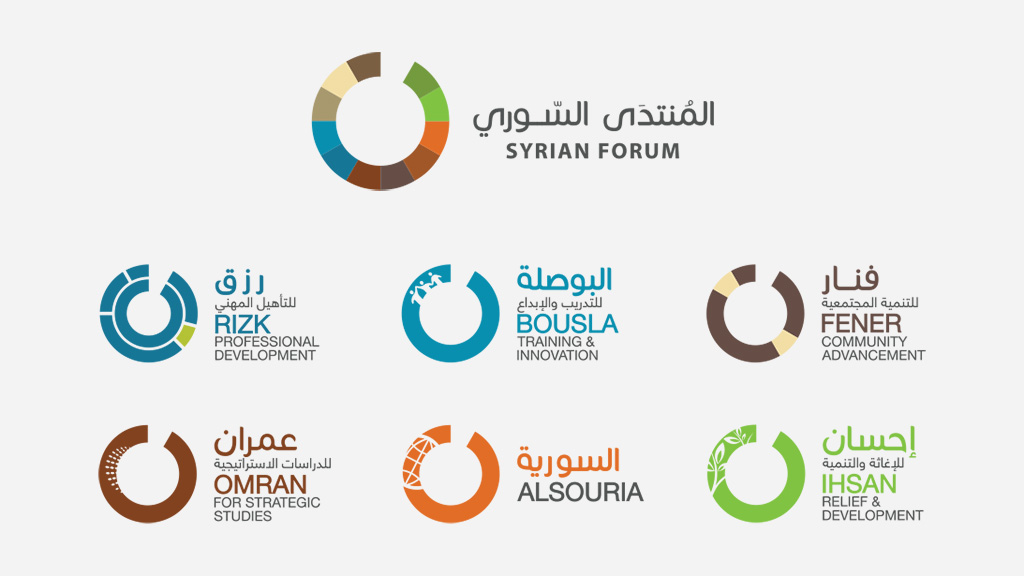 Syrian Forum is a consortium of non-profit organizations that started activities in 2011. It is registered in Turkey with partners in Austria, the United States and Qatar. Consisting of 6 specialized organizations with a total of 964 team members. Working through 15 offices located in Syria, Turkey, Austria, the United States, Qatar and an upcoming office in Jordan.
As a Media and Communication manager, I was responsible for managing all internal and external communications for the Syrian forum and its 6 organization and ensuring its messages are consistent.
Leading the re-branding process and building brand identity, vision, mission, and corporate structure for the SF and its 6 organizations.

Developing an integrated communications strategy for PR, Marketing and Online.

Implementing communications plans to increase brand awareness and recognition for the organization.

Developing relationships with key media to secure and grow media coverage both online and offline.

Writing press releases for local and national media.

Adapting press releases for international syndication ensuring stories translate to differing international markets.

Monitoring press stories relating to the SF and its brand and maximizing opportunities for positive PR and playing down any negative PR.

Collating and analyzing current communications and messages and ensuring consistency.

Communicating brand to internal customers and board members.

Overseeing the annual communications budget and ensuring its use is fully maximized.